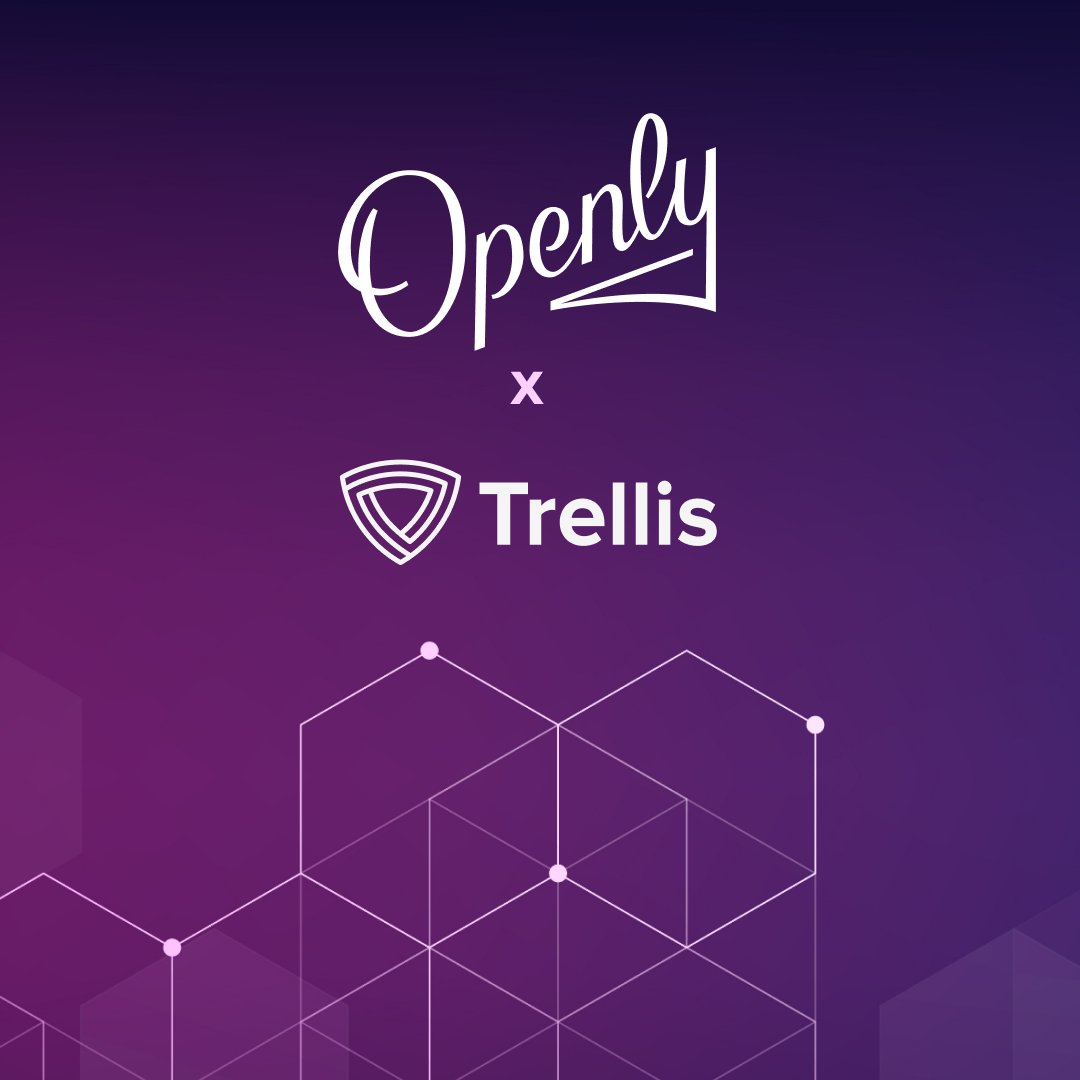 BOSTON, MA / ACCESSWIRE / May 2, 2023  — Openly, the premium homeowners insurance provider, and Trellis – the technology company simplifying distribution of personal lines of insurance – announced a new partnership. Operating as an independent agent, Trellis will offer Openly's premium insurance to clients through its Savvy platform – the leading embedded insurance solution for financial institutions, fintechs, and other consumer businesses.
Openly joins an increasing number of home insurance carriers and providers leveraging Savvy to acquire profitable, long-term customer relationships with high efficiency and to pinpoint selectivity through a combination of market-leading technologies and proprietary partnerships. Savvy's partners comprise leading financial institutions, fintechs, and other distribution partners with sought-after audiences in trusted, branded contexts. For partners, Savvy simplifies insurance as a one-stop shop with "crawl, walk, run" integration options, end-to-end digital and offline customer journeys, and flexible compensation structures. For consumers, Savvy simplifies insurance by using machine learning to tailor insurance offers to meet clients' needs and by enabling users to transparently compare their existing policies side-by-side with new quotes using just their insurance login.
The partnership provides Savvy users with access to Openly's premium, straightforward home insurance. Openly provides premium insurance by delivering comprehensive coverage through independent agents.
"Trellis and Openly both offer market-leading technology – and share the mission of making insurance as simple as possible," said Ty Harris, CEO of Openly. "Our team is excited to partner with Trellis to deliver our premium home insurance through the Savvy platform."
"Since launching our digital homeowners insurance experience last year, we've curated an amazing panel of carriers to serve Savvy's national user base," said Daniel Demetri, CEO of Trellis. "We're excited to work with Openly to distribute their innovative, tech-driven products in the contexts and platforms where consumers are thinking about their finances every day."
For more information about Openly, visit www.openly.com.
For more information about Trellis, visit www.trellisconnect.com.
About Openly
Openly is a premium homeowners insurance provider. Its centralized platform offers comprehensive coverage, market-leading technology, and exceptional service. Founded by industry veterans in 2017, Openly is dedicated to delivering modern and transparent homeowners insurance and empowering independent agents across America. For more information, visit Openly.com or linkedin.com/company/openlyllc/.
About Trellis
Trellis provides best-in-class, secure, digital solutions that help consumers get the most value from their insurance. The company makes it easier and safer for insurers and non-insurers to acquire and delight customers with streamlined, personalized experiences, offers, and services. Investors in Trellis include QED Investors, General Catalyst, NYCA Partners, and Amex Ventures. For more information, visit www.trellisconnect.com.