The next-gen P&C
prefill solution
Easy. Embedded. Secure. Trellis Connect is the new P&C pre-fill solution that accelerates digital customer acquisition.

Question: Who wants to fill out lengthy, tedious forms just to get a quote?
Trellis Connect streamlines your users' insurance journeys by enabling them to easily link their existing insurance account information using just their username and password.
Accelerate digital customer acquisition. Our seamless integration eliminates friction in buyers' digital journey and keeps their data safe and private.
Unlock the power of "consumer-permissioned" data. Thanks to our industry-leading technology, you'll receive more comprehensive and up-to-date consumer information than traditional prefill solutions.
Complete implementation quickly and easily with our existing APIs. Little to no code modifications required. No need for third-party IT support. Just results.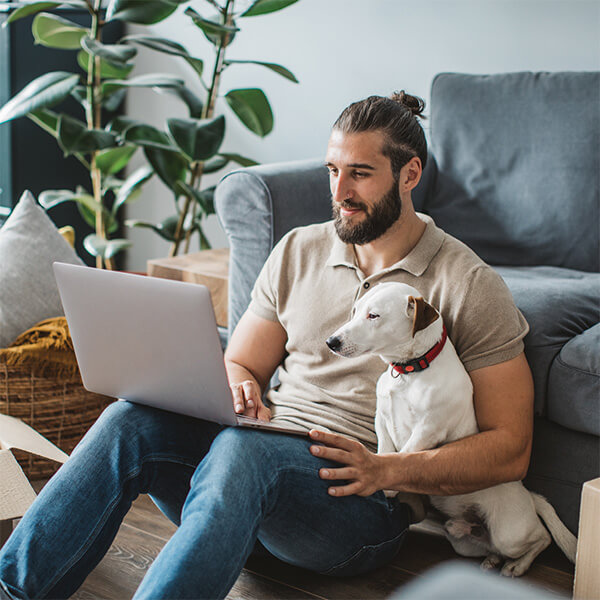 WHAT MAKES TRELLIS CONNECT DIFFERENT?

More secure: Traditional prefill lacks any authentication. Trellis Connect supports multi-factor authentication.

More accurate: Traditional prefill lacks the accuracy required for high-quality underwriting. Trellis Connect delivers superior accuracy and up-to-the-minute data freshness.

More effective: The limitations of traditional prefill create friction for users. Trellis Connect improves online sales throughput.
TRELLIS CONNECT MAKES IT EASY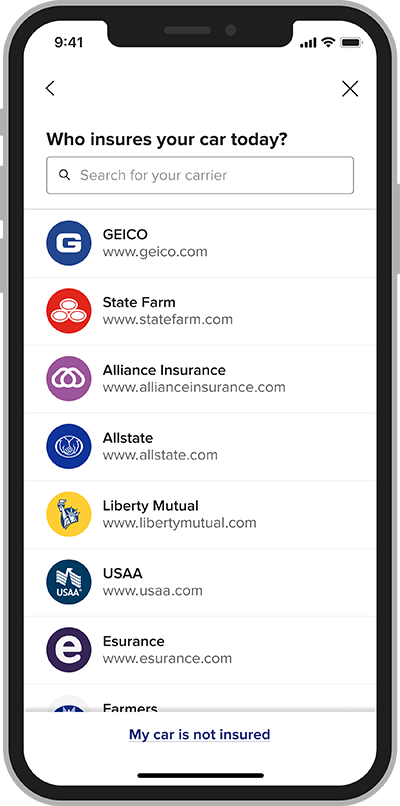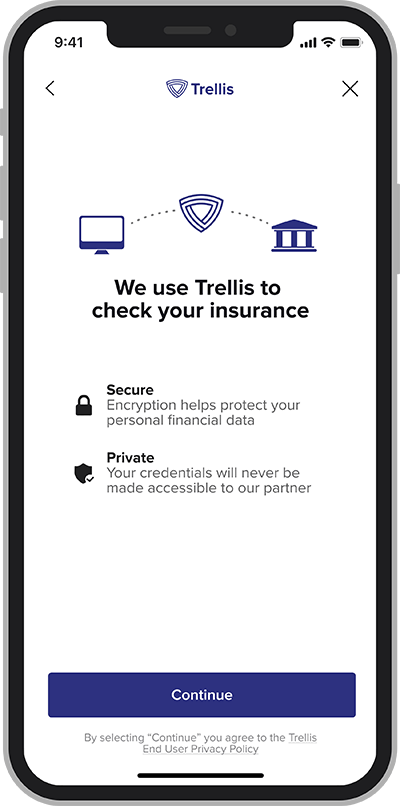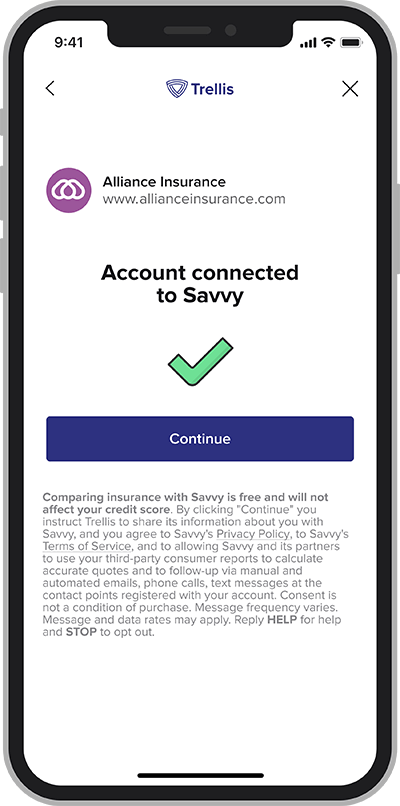 TRELLIS CONNECT BY THE NUMBERS*

100
The rough number of
data elements for each
connected account. It's
two data points in – and
over 100 data points out

1.4 MILLION +
The number of insurance
accounts that have been
securely connected
through Trellis Connect

4X
How much more likely
users are to purchase a
new insurance policy after
connecting their details
A few of the data elements that Trellis Connect provides
Policy data
• Monthly premium
• Policy number
• Policy coverage date
• Coverage limits
• Billing history
Driver data
• Name
• Date of birth
• License number
• Education level
• Occupation
Vehicle data
• VIN
• Make/model/year
• Annual mileage
• Ownership status
• Garaging location
MAKE TRELLIS CONNECT ENRICHED DATA YOUR COMPETITIVE ADVANTAGE