Employees using Cardata can now access Trellis' Savvy platform to find insurance savings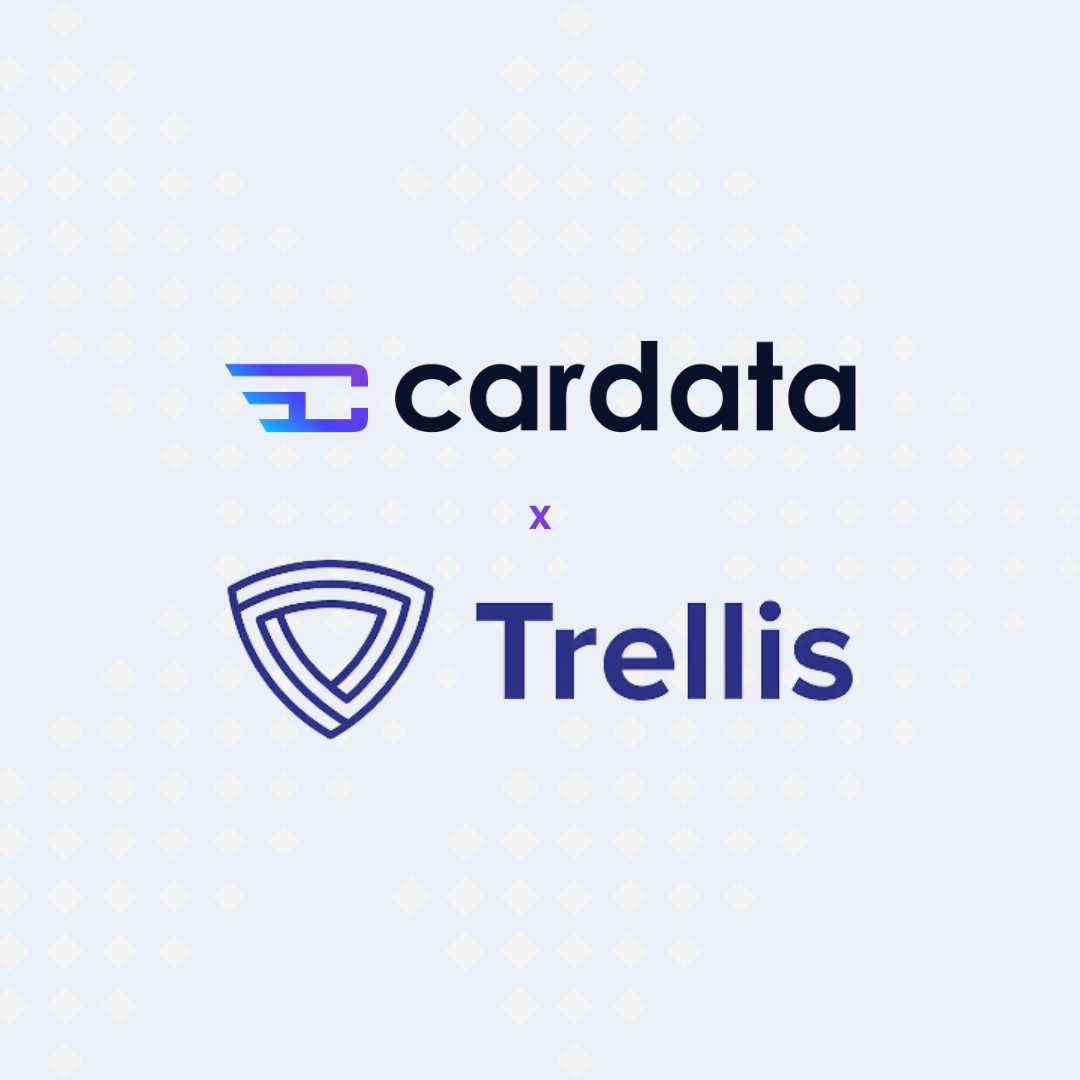 BOSTON, Jan. 30, 2023 — Cardata, which simplifies mileage reimbursement for employees, and Trellis, an insurtech enabling partners to offer embedded insurance, announced a new partnership to help Cardata users find compelling savings on best-in-class auto insurance.
"Cardata's mission is to be the easiest, most cost-effective way to reimburse employees for using their personal vehicle," said Sheret Ross, Co-CEO of Cardata. "It's a natural extension of that mission to help employees simplify how they shop for and purchase the insurance that protects them when they drive. We strive to delight our users, and we're confident this partnership will offer immense benefits to everyone on our platform."
This partnership will benefit Cardata's users by making it easy to shop for, purchase, and save on auto insurance. On average, consumers who switched with Savvy in 2022 saved over $1,000 annually. Trellis and Cardata are launching a partnered landing page to access Savvy. Using just their insurance login, Cardata users can compare their existing policy to prospective alternatives in a transparent, side-by-side manner.
Along with dozens of large financial institutions and fintechs, Cardata joins a rapidly increasing number of companies choosing Trellis to simplify insurance for their users. Beyond easier shopping and saving, there are numerous other insurance-related challenges that Trellis solves for companies serving employees who drive for work, such as insurance verification and identification of coverage gaps.
"Cardata's explosive growth in 2022 is a testament to the strength of their value proposition for employers and their employees," said Daniel Demetri, CEO of Trellis. "The Trellis team is excited to work with Cardata to accelerate that growth even further by integrating industry-leading embedded insurance into their user experience."
About Trellis
Trellis provides best-in-class, secure digital solutions that help consumers get the most value from their insurance. The company makes it easier and safer for insurers and non-insurers to acquire and delight customers with streamlined, personalized experiences, offers, and services.  Savvy – Trellis' end-to-end platform for finding, comparing, and purchasing personal insurance – is the industry's first and only solution to enable partners to build an entirely native insurance experience. Trellis Connect is the new P&C pre-fill solution that accelerates digital customer acquisition. Investors in Trellis include QED Investors, General Catalyst, NYCA Partners, and Amex Ventures. For more information, visit https://trellisconnect.com/.
About Cardata
Companies with employees on the road choose Cardata. We empower employers to reimburse mileage by offering outsourced administration, mobile mileage capture applications, and a full suite of reimbursement tools to simplify the administrative and financial burdens of vehicle operations. To learn more, visit www.cardata.co.